What's the eco mode?
The "Eco" mode is in line with Piano Analytics' desire to offer a more virtuous analytical solution, and particularly on the ecological dimension. By using a statistical approximation process, this mode allows you to obtain the results of your queries much faster, while reducing energy consumption and the resulting carbon footprint.
For the number of visits and visitors per page, we notice a gain of about 50% on average.
To use it in Data Query, simply use the arrow next to the query launch and select the eco mode.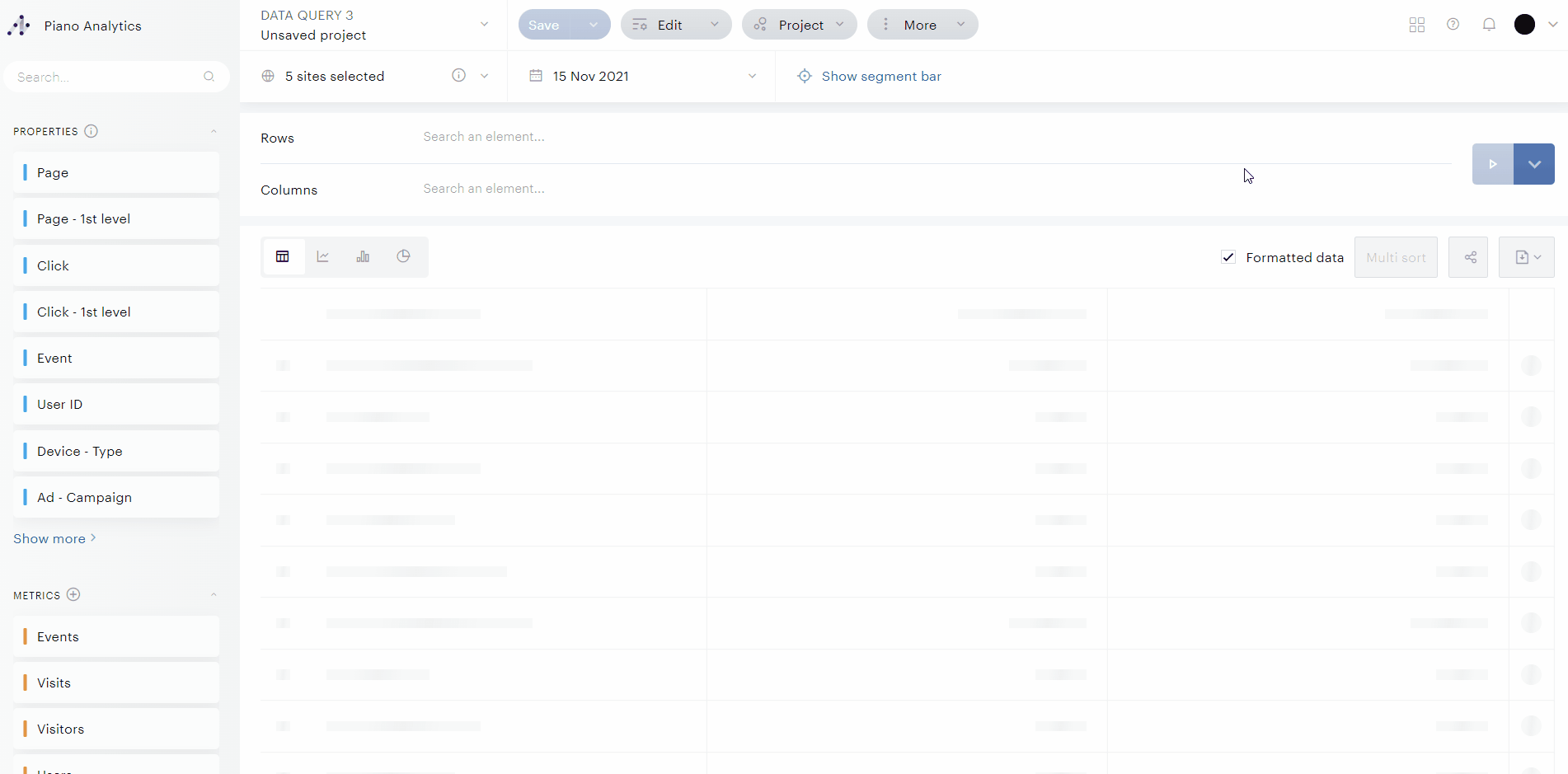 Does the "eco" mode affect the quality of the results?
The "eco" mode is based on a probabilistic algorithm, called "HyperLogLog", which allows to count unique elements in a set in a particularly efficient way. Its result is an approximate value of the real result with a typical margin of error of less than 2%. In return for this small deviation, a large amount of computational resources is saved and query results are available more quickly, thus facilitating the analysis work.
When should I use the "eco" mode?
The "eco mode" is extremely effective when it comes to counting the number of distinct values in a data set. It is therefore particularly suitable for processing metrics that rely on counting values such as the "Visitors" metric (number of deduplicated Visitor IDs), the "Visits" metric (number of deduplicated Visitor IDs) or "Articles" metric (number of deduplicated Article IDs). When the "eco" mode is enabled, only eligible metrics are calculated using this methodology (and notified in the interface). Other metrics such as "Time Spent" will be calculated without approximation, as they would be when the mode is disabled.
With its significant impact on performance, the "eco" mode is recommended for the entire exploratory phase on large volumes of data (high-volume sites, extended analysis periods, significant cardinality, etc.). It will save you precious time in identifying insights while significantly reducing energy consumption. You will be able to deactivate the mode to launch the query which will allow you to obtain accurate results.