Preview a dashboard
With the toolbar's "Preview" feature, you can test your dashboard in real conditions (unsampled data, hide gridlines, etc.) before saving it.
Click on "Back to designer" to exit the preview mode.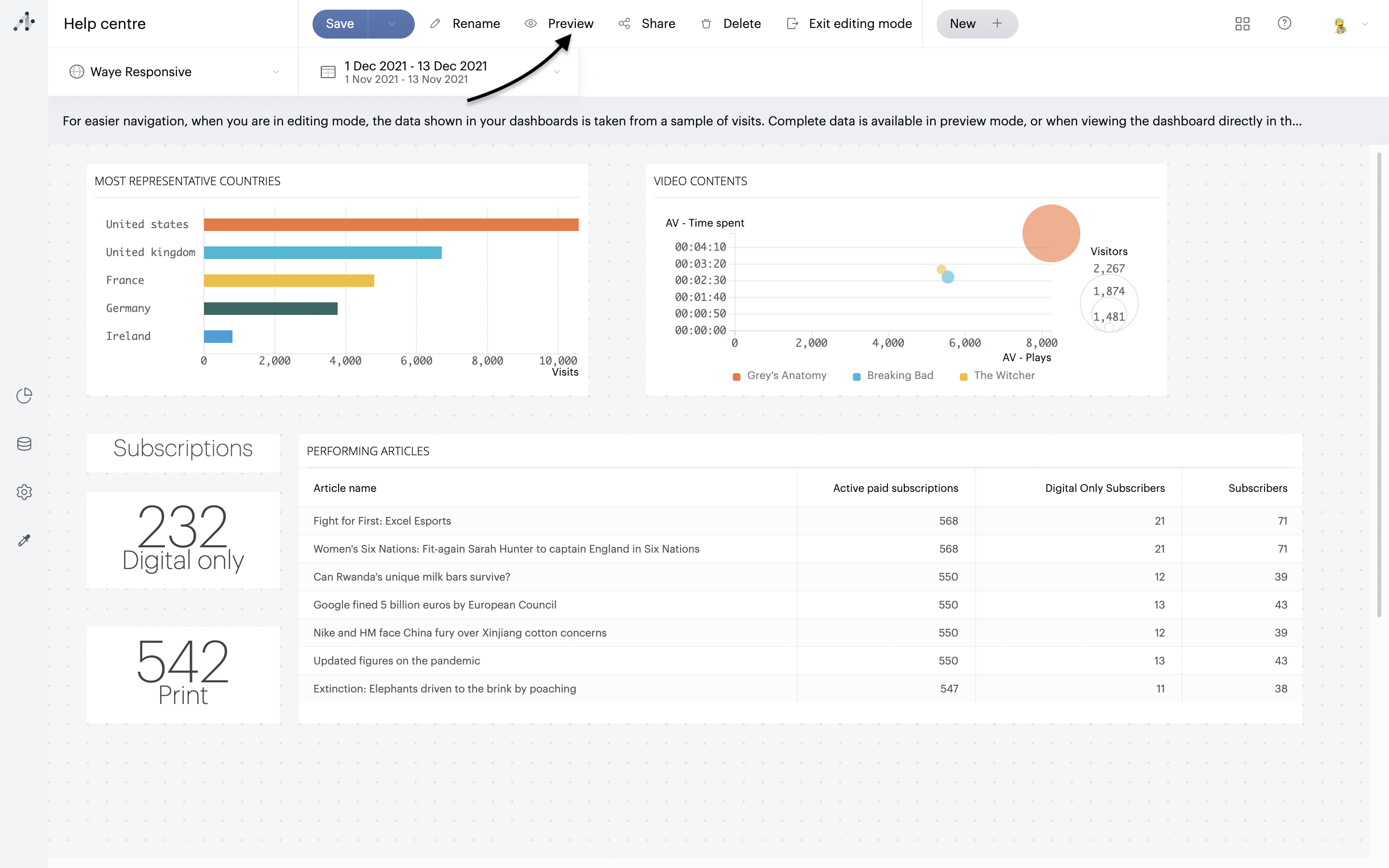 Select and apply a theme
To customise your dashboards, you can select or create a theme. For each theme, you may select a colour palette, a font, and font size and style. These selections will be applied to your entire dashboard: graphs, tabs, header, etc.
Default theme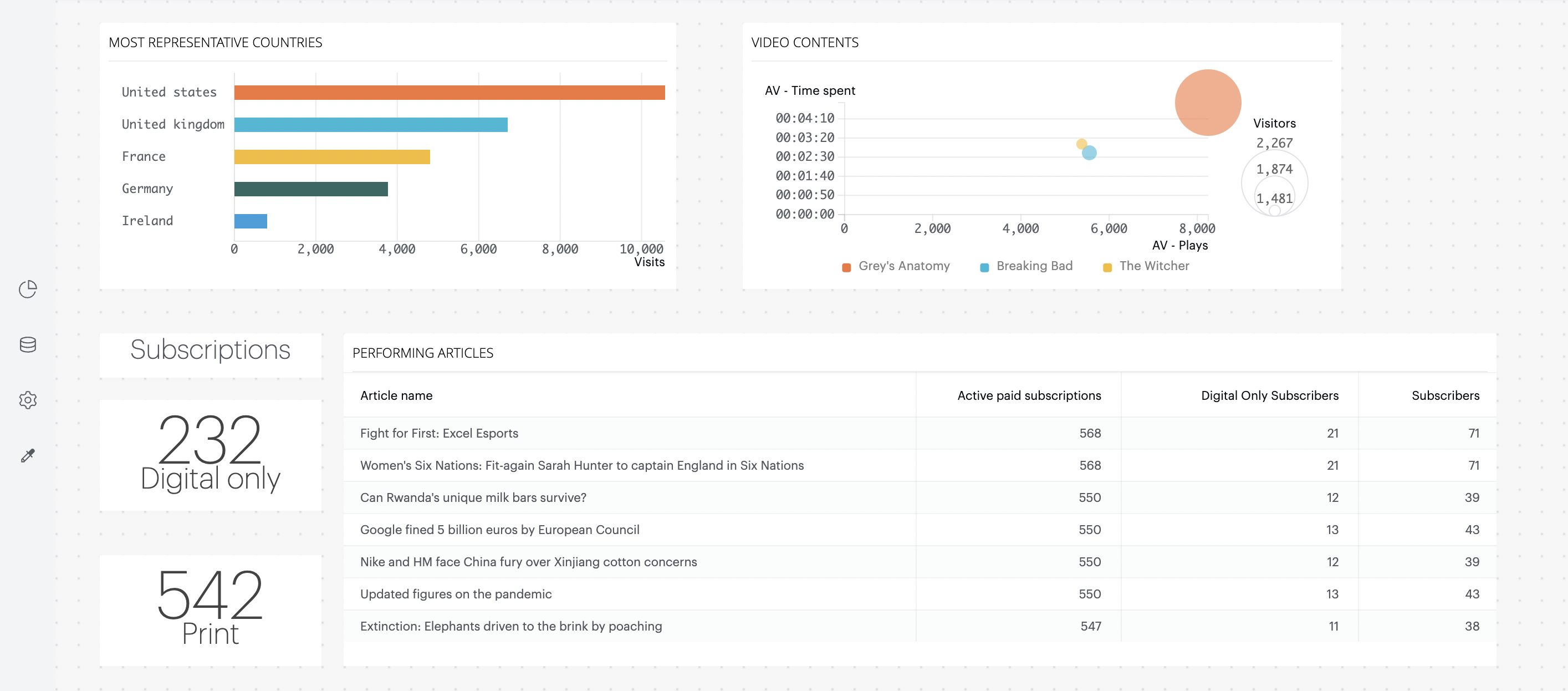 Custom theme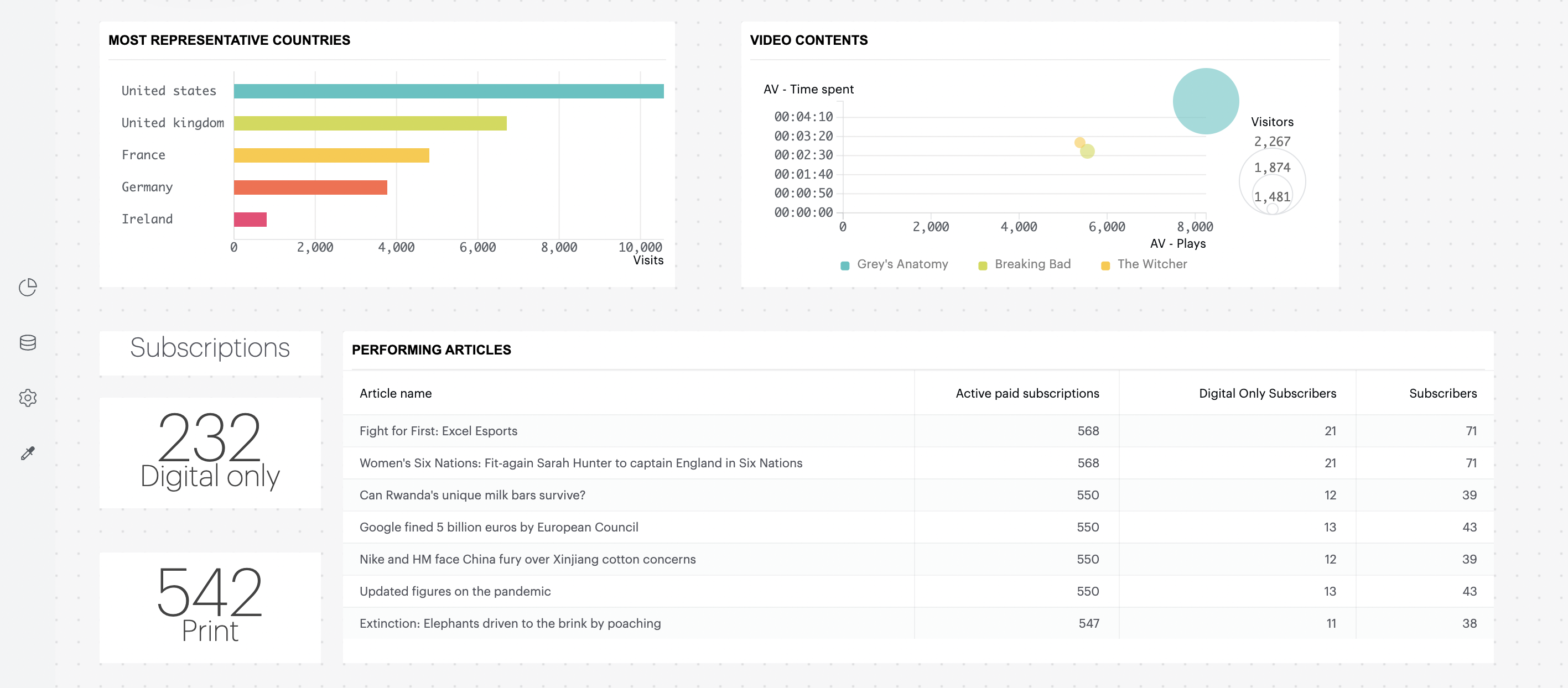 Access themes via the side bar. Click on "New theme" to create your own. By default, the Piano Analytics theme is applied. This theme cannot be modified.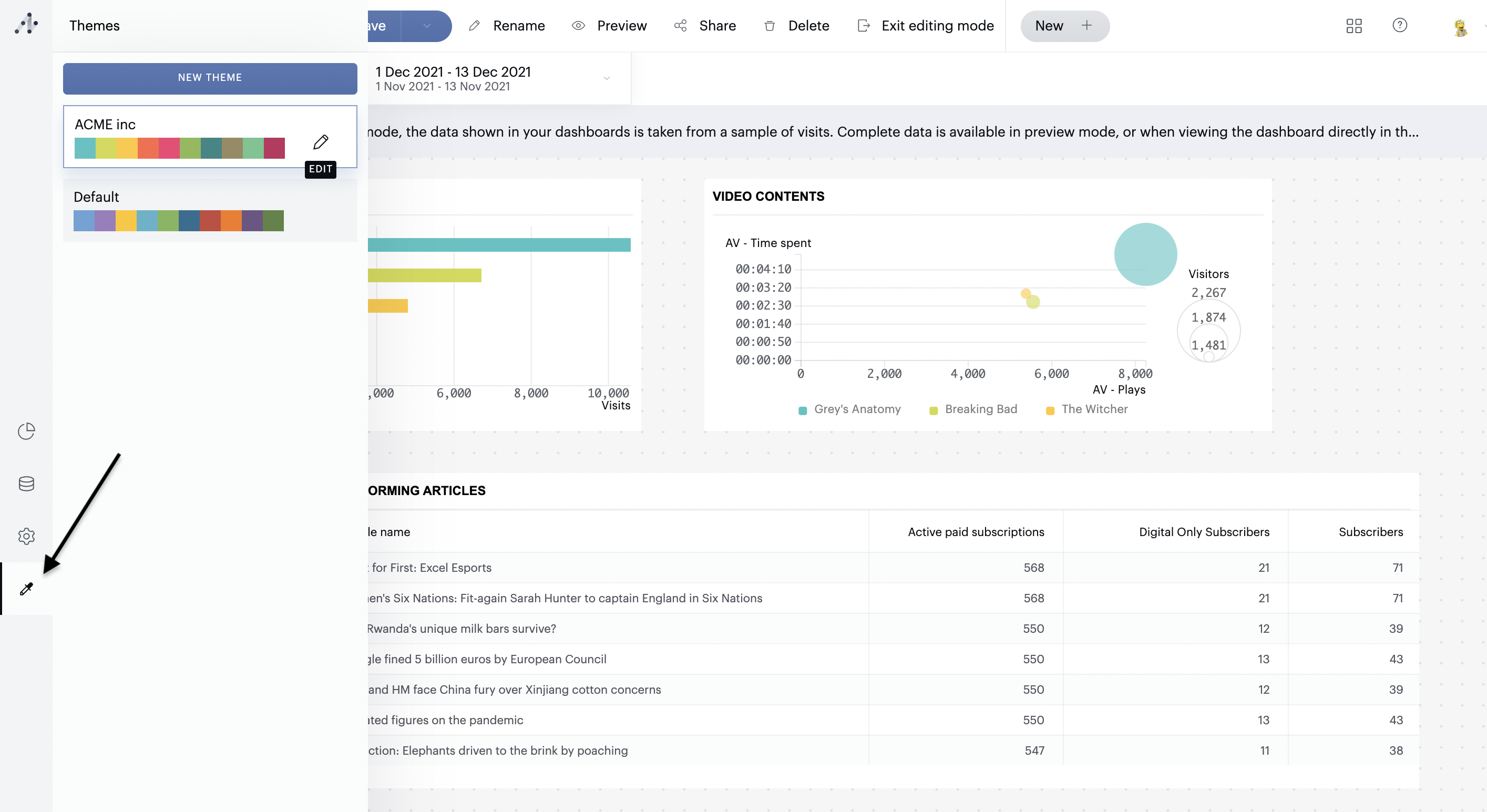 Save a dashboard
Use the "Save" button in the toolbar to save your dashboard. As soon as you've saved your dashboard once, you'll be able to consult it from your list of documents. You can also click on "Save as" to duplicate the dashboard.

Tip: if you quit the tool without saving your dashboard (by closing out of a window or tab, for example), your dashboard will be automatically saved as a draft. As long as you have not clicked "Save" in the Dashboard Manager, these edits won't be taken into account in the "real" Dashboard.