The 3rd feature is based on Snowflake's SQL & Data Sharing. You can connect your Piano Analytics data to the various third-party solutions available in the Snowflake integration catalogue. The Snowflake ecosystem is made up of more than 70 native integrations - BI, Data Science, Data Visualisation, Security, Data Integration, ETL...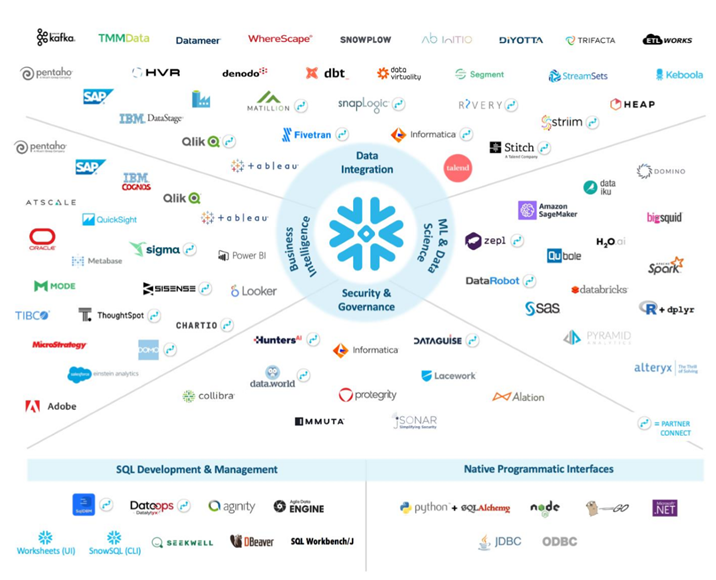 The following is an example of how this feature can be integrated with Tableau Software tool :

How Data Flow Delta 3rd-Party Tools Connectors work
Here are the three steps followed in order to implement this integration:
Piano Analytics data is available in via Snowflake technology (Piano Analytics Warehouses or your own Warehouses).

A native Snowflake connector is available in Tableau. Simply enter the server name, Snowflake login and password to activate the

All Piano Analytics data is available in Tableau Software and can be used to create Dashboards.