Snowflake's integration catalogue
You can connect third party tools from Snowflake's integration catalogue to your raw Piano Analytics data. The Snowflake ecosystem is made up of more than 70 native integrations - BI, Data Science, Data Visualisation, Security, Data Integration, ETL...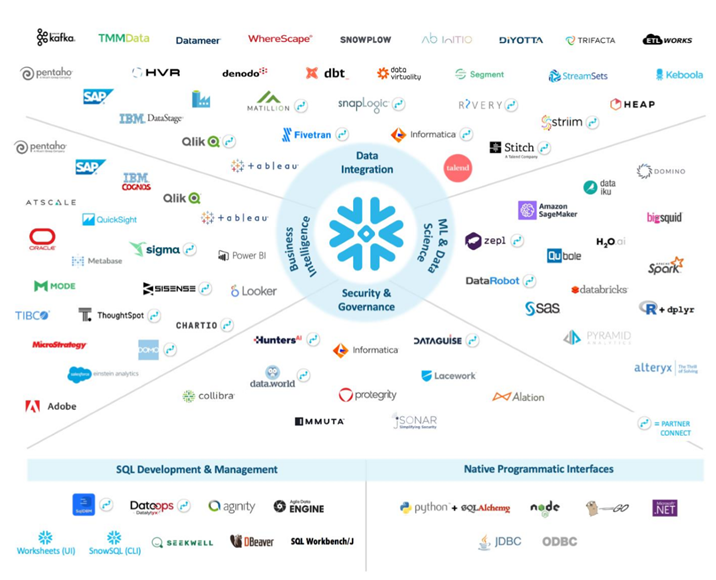 Example integration between Tableau and Snowflake using Data Sharing

Tableau's native integration with Snowflake using Data Sharing
Implement this integration in two steps:
Reach out to your account manager to subscribe to Piano Analytics' Data Sharing product.

In Tableau: select the Snowflake native connector and enter the server name, Snowflake login and password as per the video below.