Definition
A delegation allows administrators to delegate the management of access rights for a specific set of sites to another user. It allows administrators to assign delegates to manage access rights for a limited number of sites. There can be several delegates in a delegation – there is no limit to the number of delegates assigned. Within an organisation, any given site can only belong to one delegation. However, any user can obtain access rights from several delegation/delegates.
Available information
On the delegation homepage accessible from the Dashboard icon in the vertical menu, and the level selector in the navigation bar, you can find:
The number of users (of the organisation)
The number of sites associated to the delegation
The number of groups associated to the delegation
The delegates list
Delegates
Delegates are users, that can do anything on the delegation and its settings. They can access any tool that would be given by a group on a site level (not organisation level), and additionally can handle access rights to the delegation from the dedicated app.
Delegation creation
By default, when a new organisation is created it does not contain a delegation.
If you wish to use this feature, you can create and configure your delegation as follows.

Click on the "Create a delegation" button situated at the bottom of your screen (1):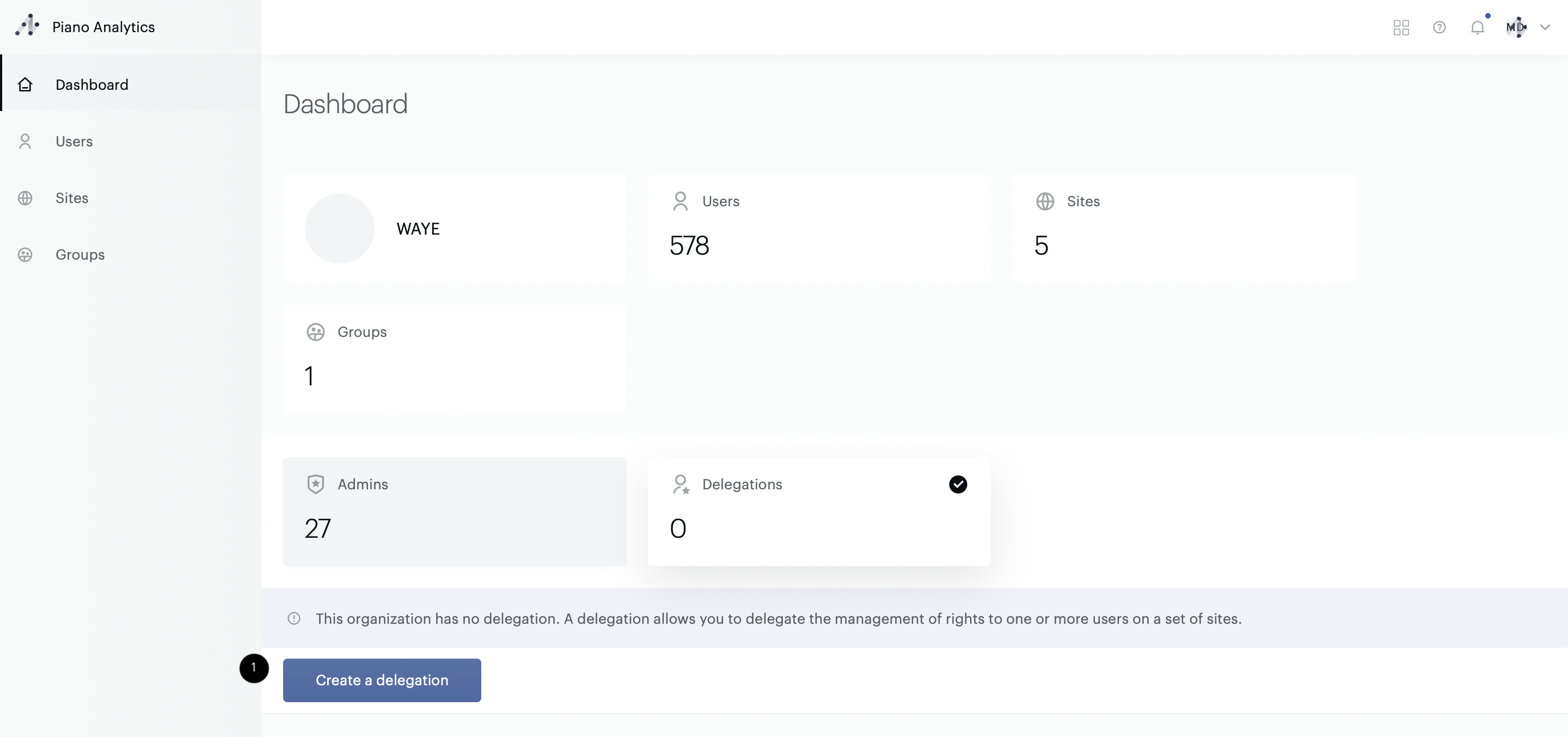 Choose a selection mode (1): consider all users in the list, only those selected, or all those deselected, and then identify the users (2) you want to select.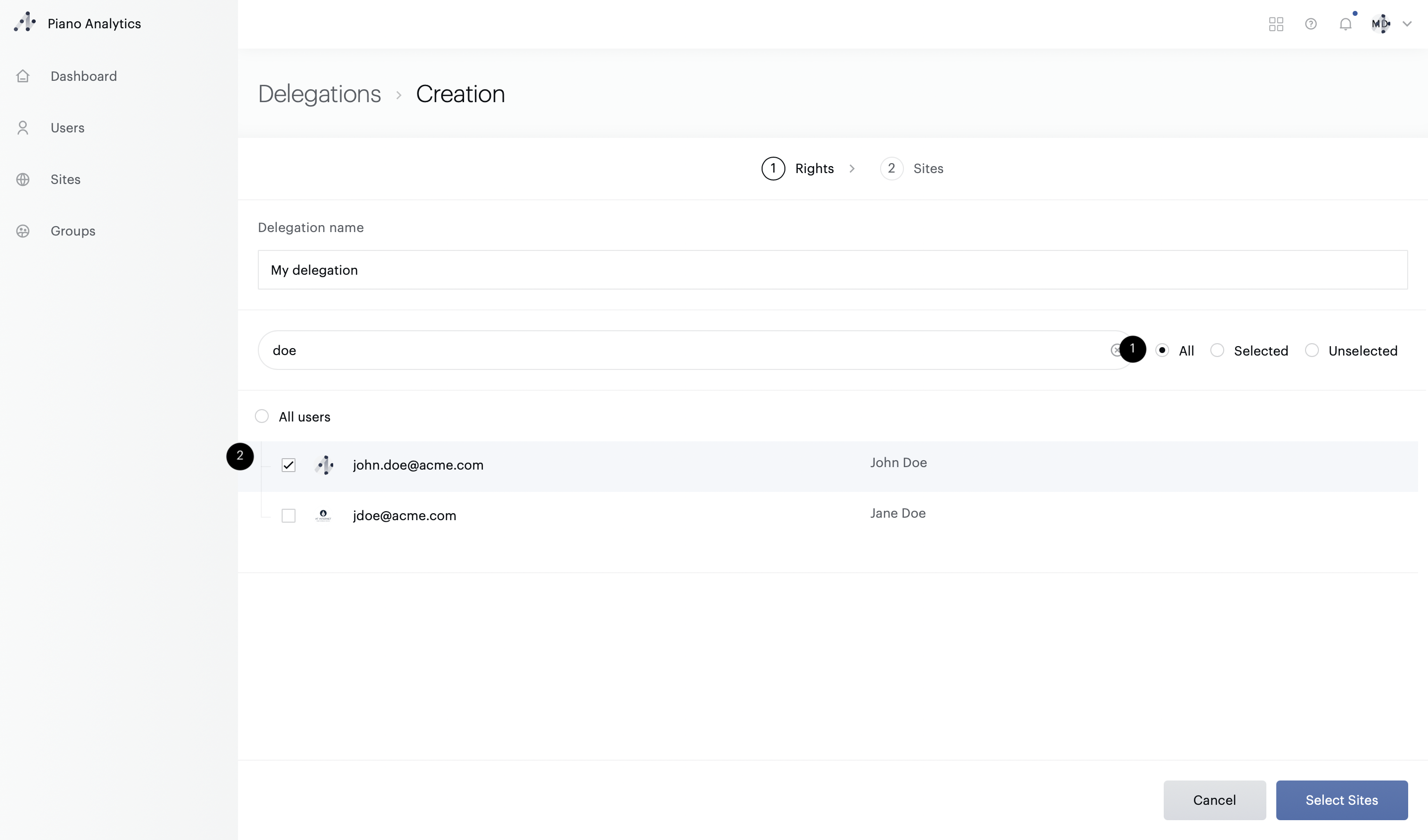 Then go to the next step by clicking on the "Select Sites" button.
Select the site(s) to include in the delegation. The delegation will be created once you have completed this step.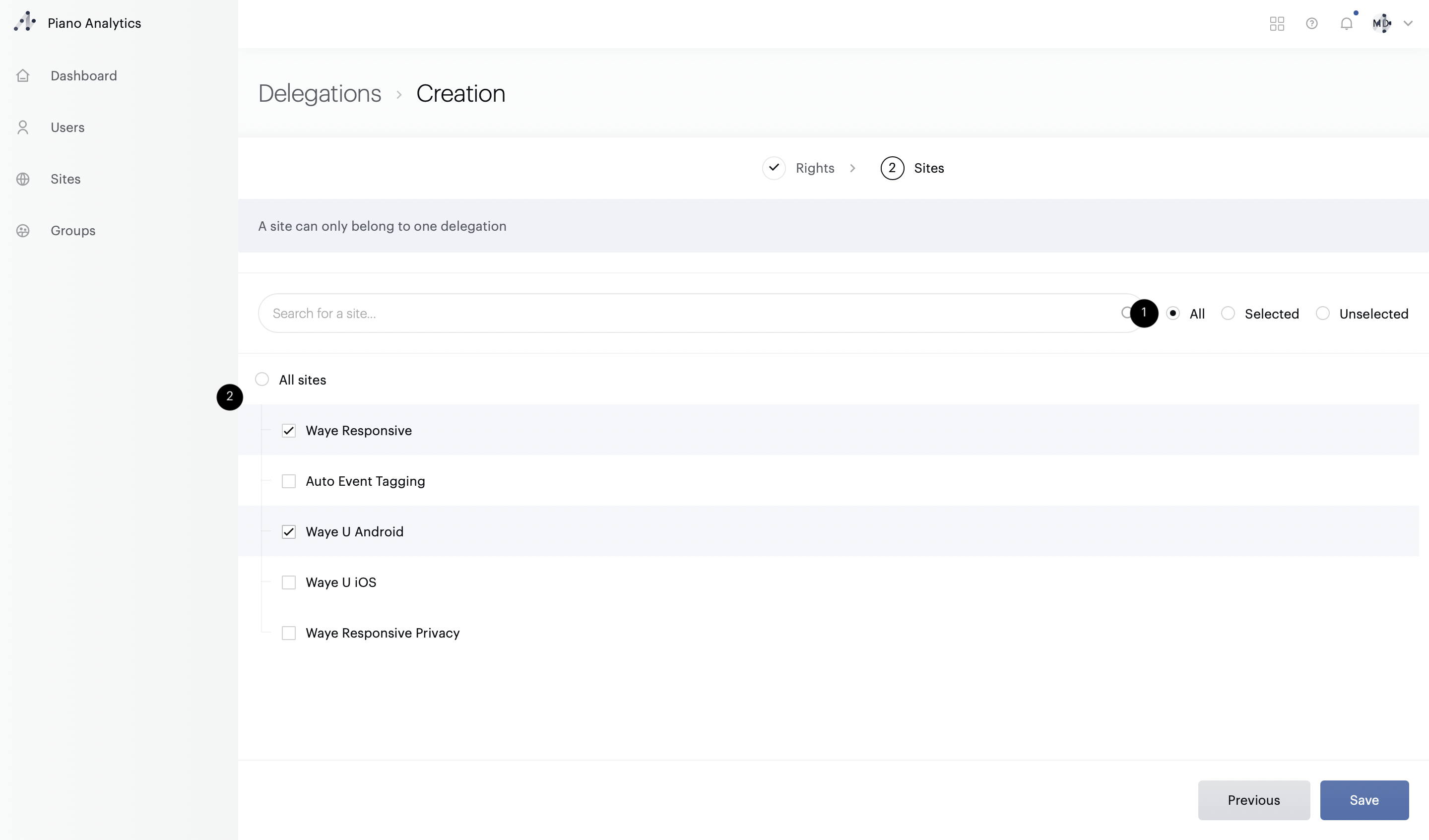 Delegates list edition
Delegates can be created in 2 ways, just like in this GIF for existing users, where you can also revoke their delegate access, or from the user creation on an delegation scope by ticking the dedicated case.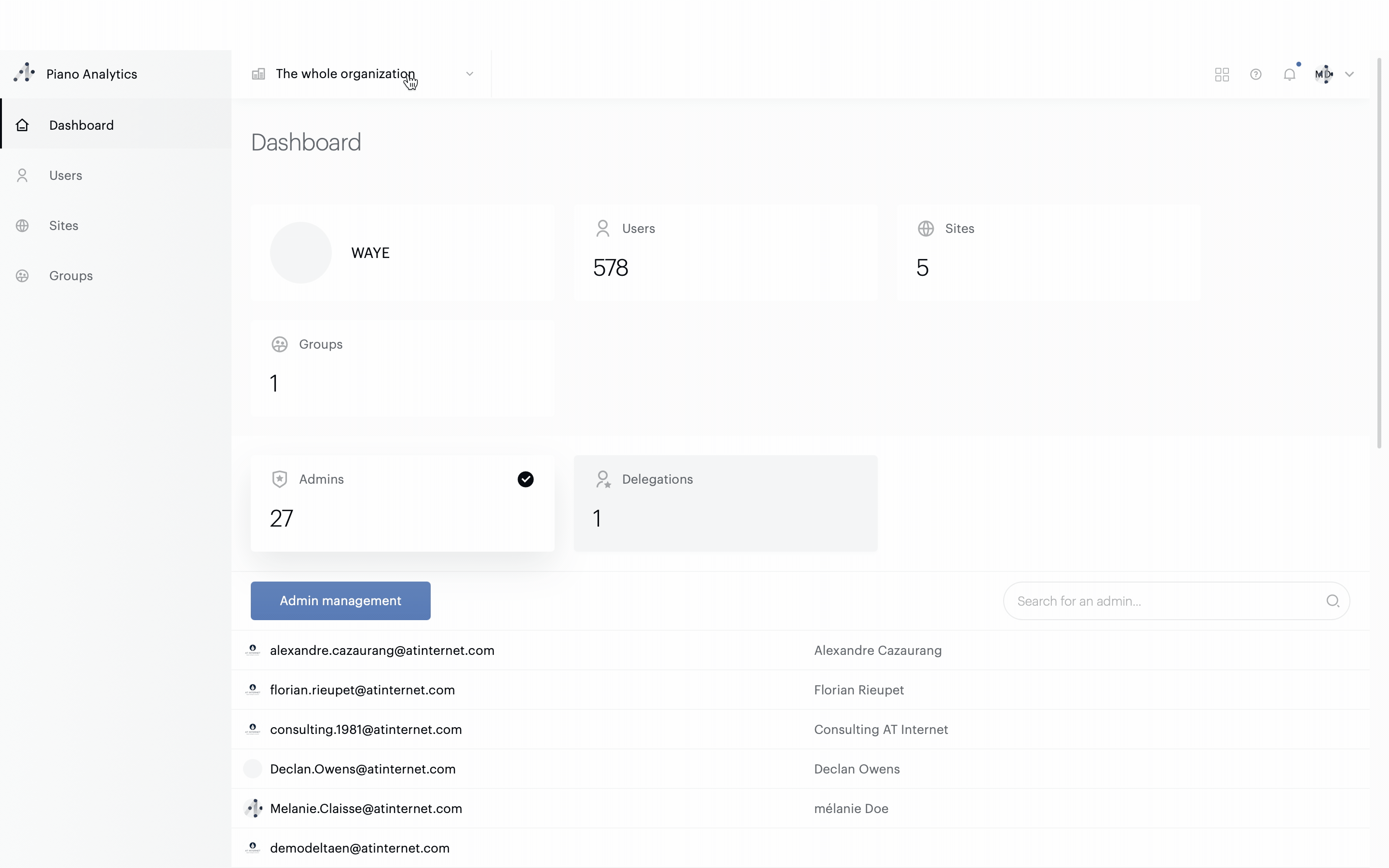 Delegation sites list edition
Sites can be added to a delegation by clicking on the Site panel located on the right side of the Delegates list. In there, you can edit the list of sites of the current delegation you're located in, and add any site that hasn't yet been added to a delegation.