About AB Tasty
AB Tasty is an A/B testing solution that's simple and intuitive.
Created in 2009 by the web analytics company Liwio, AB Tasty's goal is to help companies improve conversions and usability via testing, and to get the right message to audiences using segmentation. With more than 100 customer accounts and 15,000 tests launched over the last two years, AB Tasty has become the French leader in A/B testing.

Learn more: https://www.abtasty.com/
Interconnect AB Tasty & Piano Analytics
AB Tasty and Piano Analytics have developed a module enabling you to automatically tag your testing campaigns in order to display results in your Piano Analytics analytics solution. This integration allows you to track the performance of different populations (original, variant A, variant B, etc…) and to precisely examine the behavior of your visitors (segmentation, retention, cohorts…).
AB Tasty uses Piano Analytics's "MV Testing Tags" to tag visitors (more info here: https://developers.atinternet-solutions.com/javascript-en/content-javascript-en/mv-testing-javascript-en/)
Enable Piano Analytics tagging in the AB Tasty interface
The process is simple – just log in to your AB Tasty interface, create a new campaign with an A/B Test :

Once the settings are done, click on 3rd party integration at the bottom of the settings menu and select AT Internet (xtcore) or AT Internet SmartTag depeding on your tag configuration. You can directly give a name to the wave.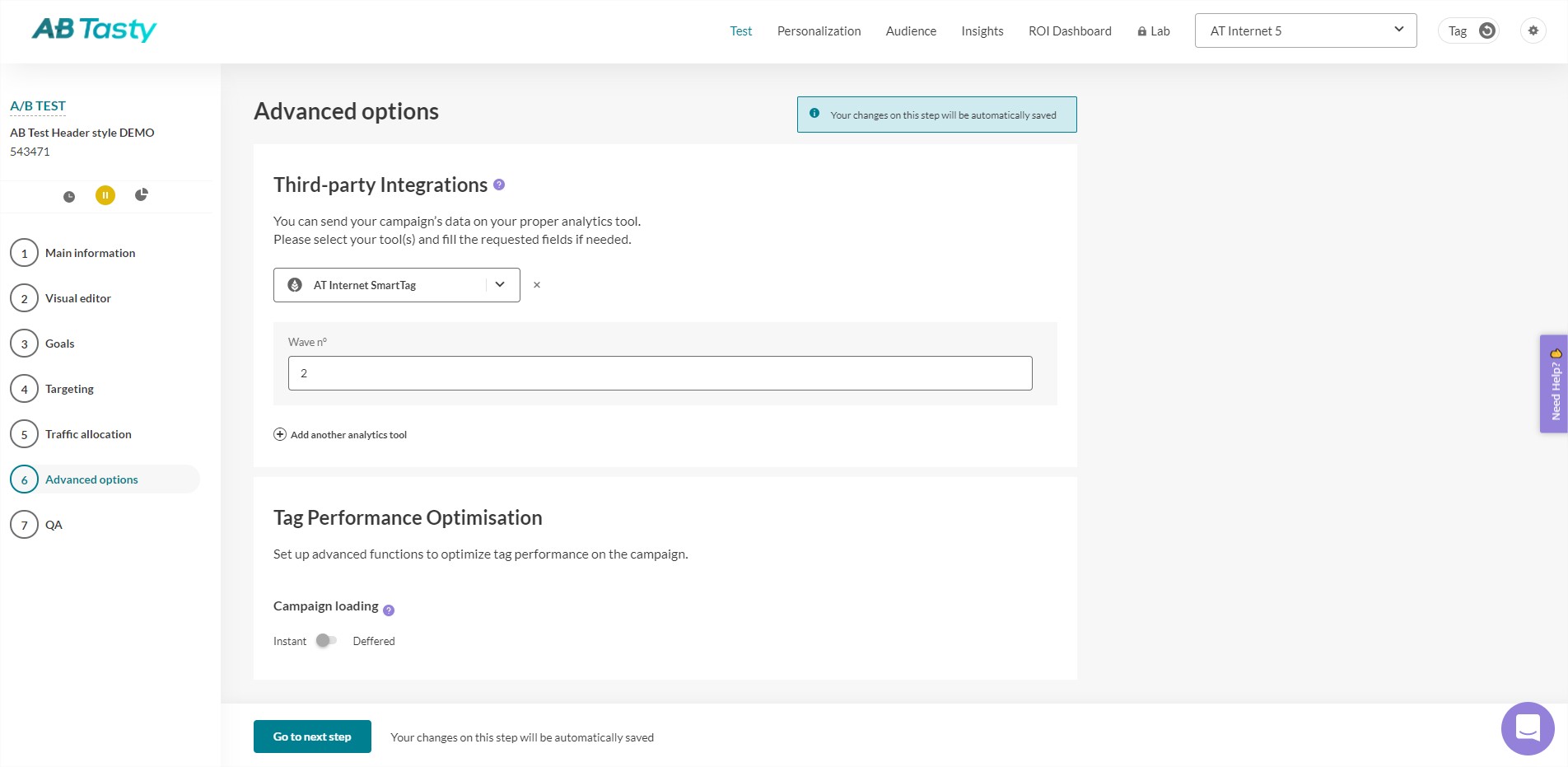 Analyse your AB testing performance
Once Piano Analytics tracking has been enabled, you can access the "Multivariate testing" analyses available in your Piano Analytics solution, and study the results of each test with the same level of precision as with your normal traffic analyses (bounce rate, time spent per visit, geolocalisation, socio-demographic data…).
This data will be available in the Explorer, Dashboards and Data Query.
View on Explorer
For example, in Explorer, click on Contenu > MV Testing on the left menu. You'll find all your tests and their variants named exactly as they are in your AB Tasty solution.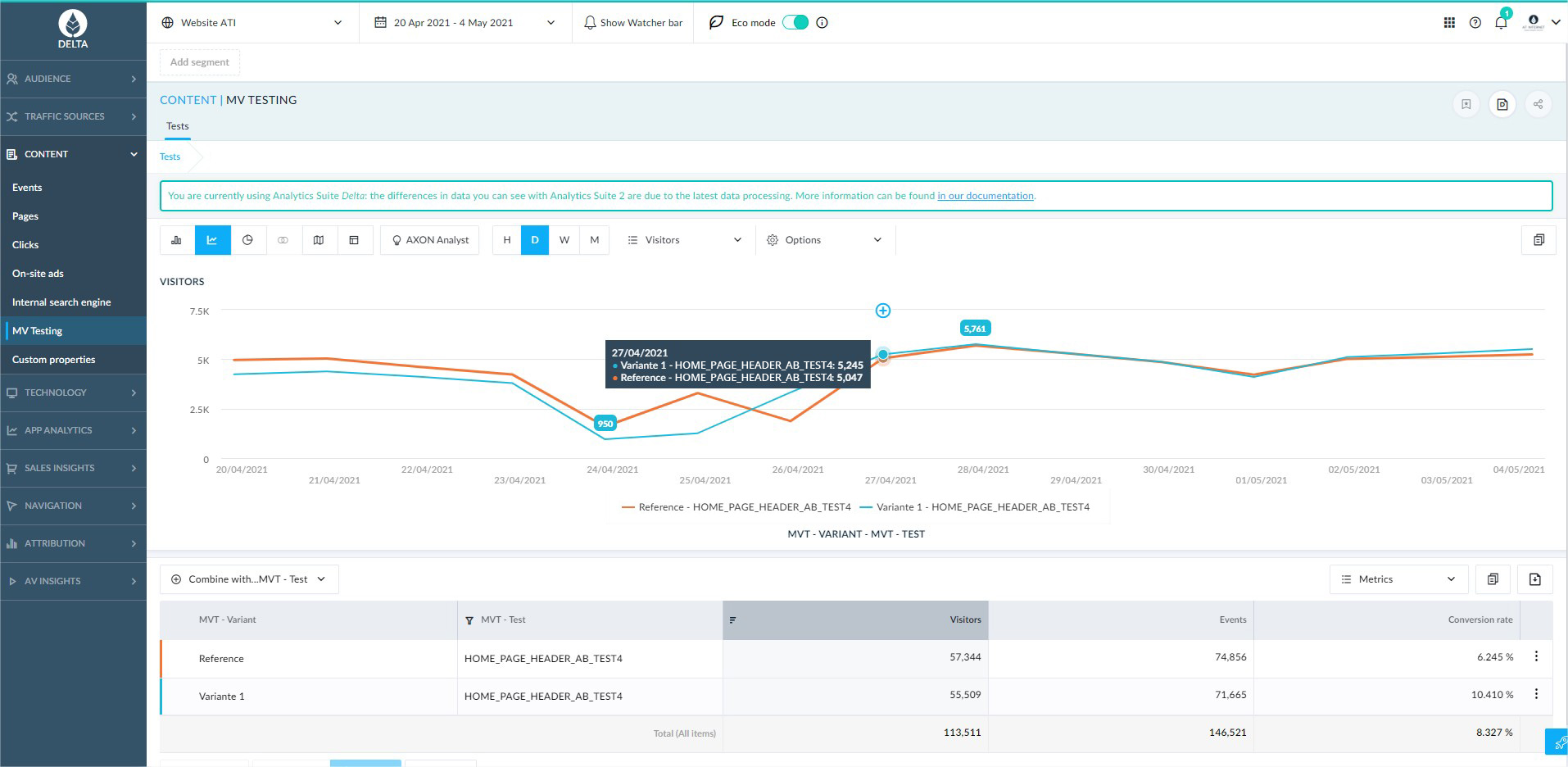 Use Data Query
Finally, use the Data Query application make detailed queries. You may also automate data feeds and export them to your testing or emailing solution to facilitate your personalisation or retargeting activities based on specific observed behaviours using our segmentation module.

Privacy
Activating this partnership activates the import of AB Tasty data into Piano Analytics tools. Only the data necessary for the proper functioning of the bridge are imported.