Information / Disclaimer
We aim to provide additional visibility on our current projects! We share on this page information about current developments and features you will soon be able to use: a matter of weeks or months.
Please bear in mind this content is shared for informational purposes. The functionalities and delivery dates mentioned below are not binding. Indeed, our projects evolve over time: some may see the light of day, others may be delayed or even discontinued in the worst of cases, either because of user feedback or because of our own actions.
This page is updated as soon as we have new information to share, on average on a monthly basis. You can also stay on top of our future releases by following our release notes.
Roadmap
Coming soon
These features are about to be delivered.
Data Query 3
Sales Insights datasets
We want to include Sales Insights data (events, properties & metrics) in Data Query 3, allowing you to use them in the new segmentation engine as well.
Data Query 3
Saved segments
Save your segments to reuse them in any of your Data Query 3 projects.
Data Query 3
Calculated metrics
Apply calculations between metrics directly from Data Query 3.
Explorer
Event log on AXON
Add notes in the
event log
straight from
AXON
powered analyses (anomaly detection and traffic predictions).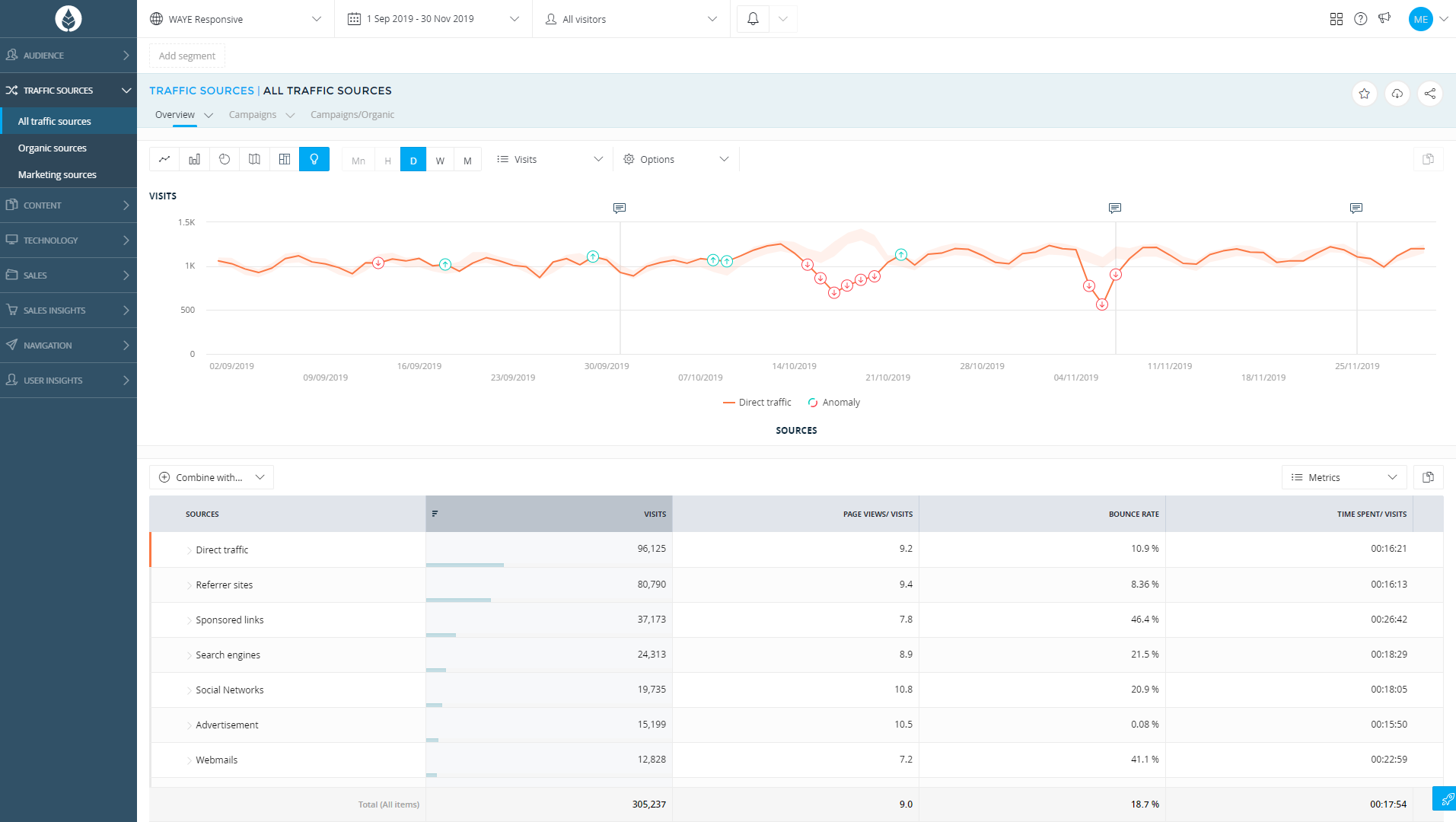 Working on it
We are currently working on these features, and plan to deliver them during the next quarter.
Data Query 3
Real Time
We know real-time reports are important to you. We're working hard on it to deliver it for the v1 of Data Query 3.
AT Connect
GetQuanty
Lead identification and associated statistical monitoring.
Explorer
User Insights Visit level segmentation
Apply segments to the User Insights analyses using the visit scope.
Explorer
Navigation Visit level segmentation
Apply segments to the Navigation analyses using the visit scope.