You can change the decimal display of the interface from your user profile. In the "Regional settings" tab, you can simply change the culture of your profile to vary the decimal display accordingly. The decimal display includes the decimal separator as well as the thousand separator.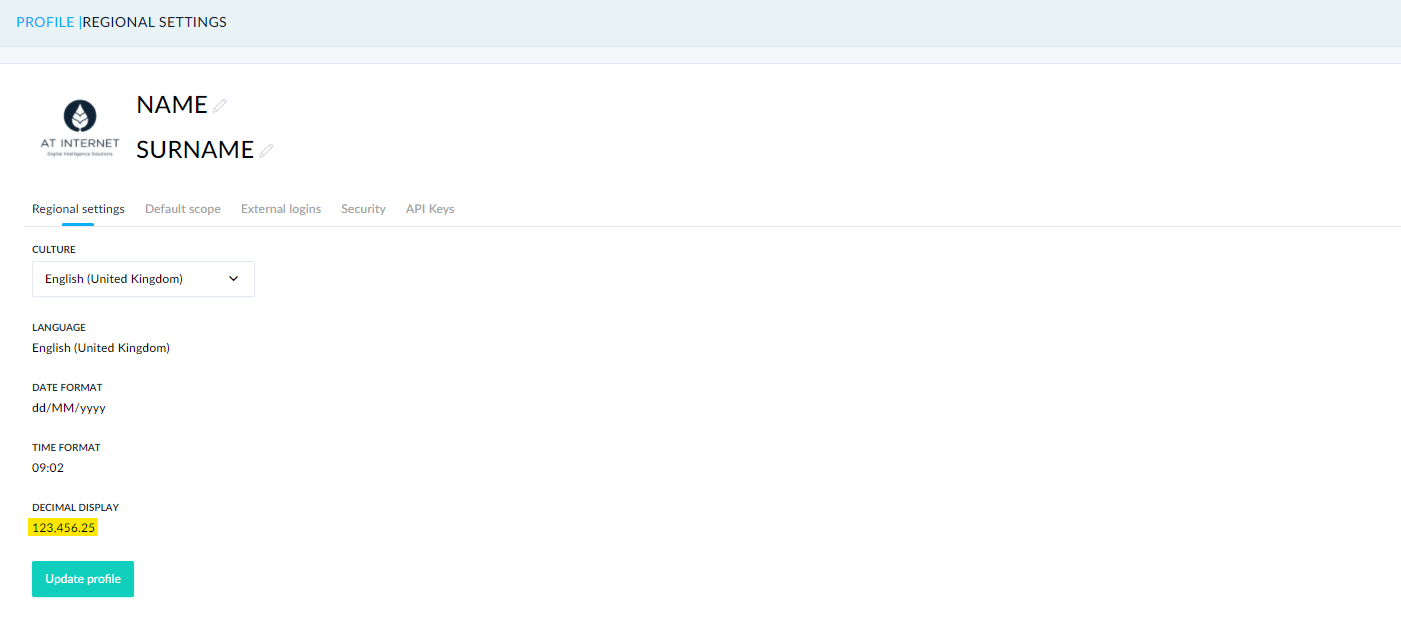 In Explorer, the changes you make will be reflected when you use the "Copy data to clipboard" feature.

In Data Query, you can also disable data formatting. This removes the thousand separator when you use the various export features available.