To create a new site in the interface, you just have to declare it from the dedicated interface available under Settings > Data Collection Portal. You will need to have access rights at the administrator level.
You will then have to click on "Add a site":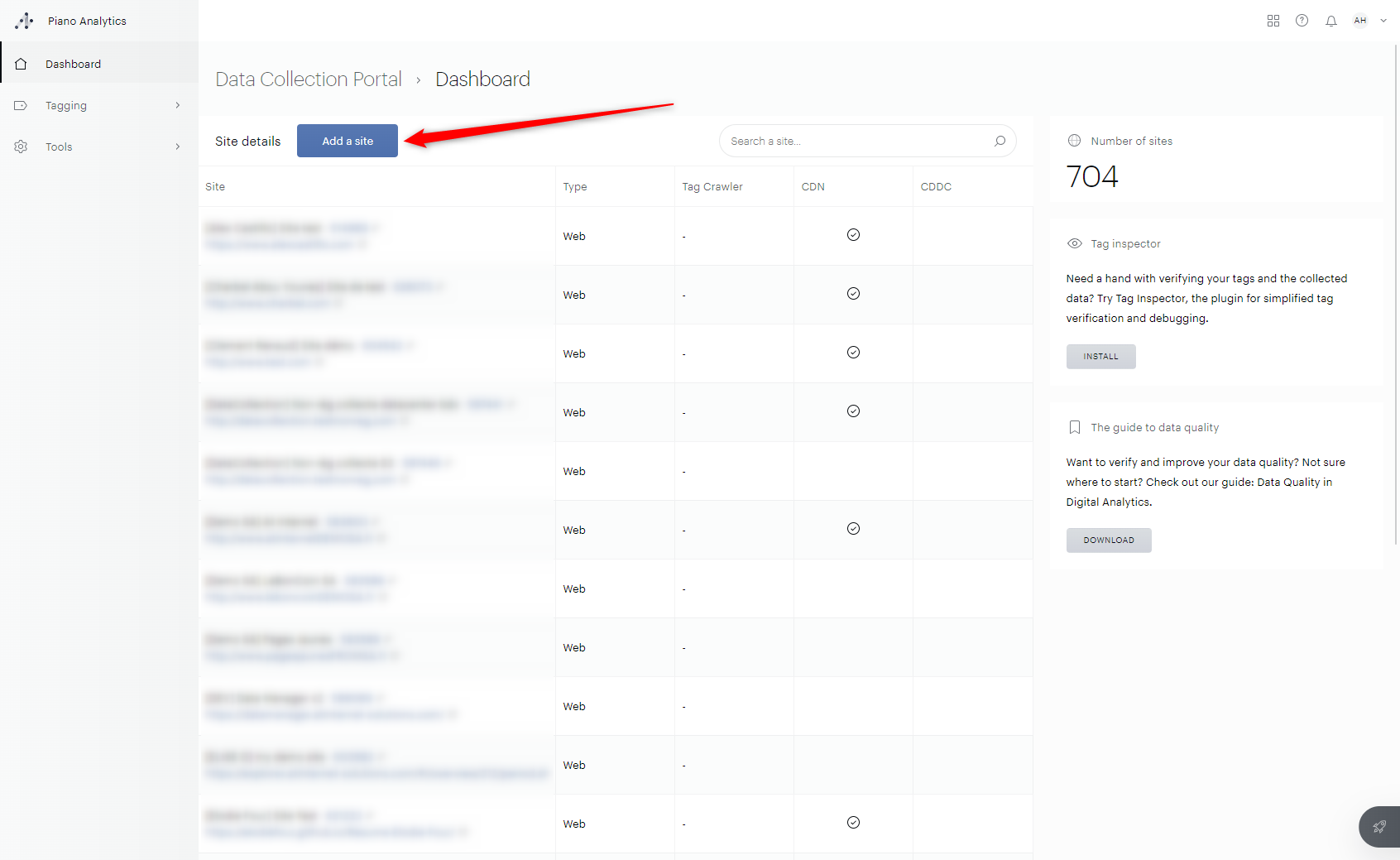 Information pertaining to the site will be asked for before the request can be processed.
Following these steps, we will receive a notification with the necessary information and create the site. Note that it will appear directly in your interfaces but the data can only be collected after a period of 1 day (from midnight).