With Piano Analytics, there is no longer an ID and declaration system in order to simplify the set-up of campaigns.
Your tracking URLs now look like:
https://www.site.com/?at_medium=sourcename&at_campaign=campaignname
If you don't want users to be exposed to the plaintext of your campaigns, it is possible to set up Match tables in your Data Model.

Example of an anonymised tracking: ?at_campaign=cfb10
Output label in the interfaces: Facebook Campaign October
Once your match table is created, access the Campaign - Name property and modify its Processing by adding the previously created match table (click on "Add an action" > "Replace: Match tables")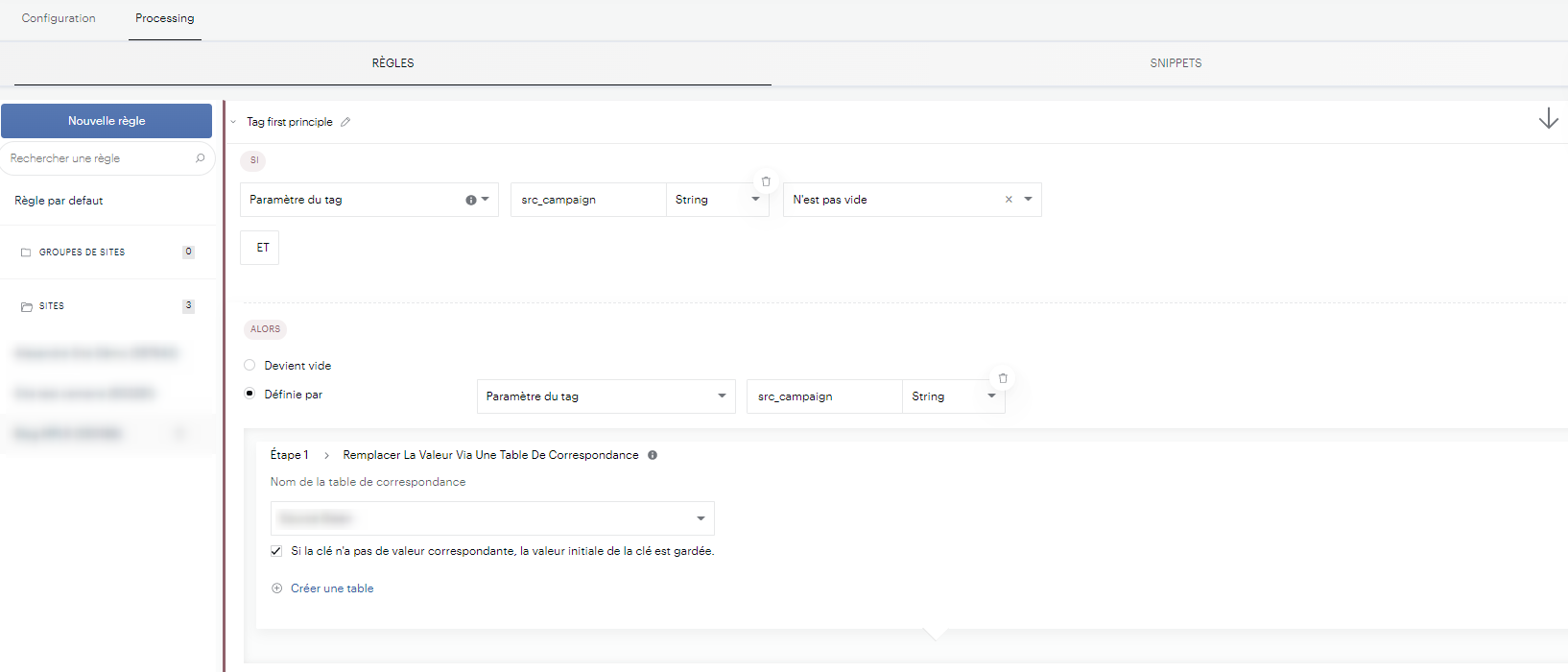 /!\ This method requires the administration of the match table(s) for each new campaign. The setting up of a match table is not retroactive.