The "new visitor" metric does not exist by default in our tools. This notion of "new visitor" is difficult to measure because it is impacted by many factors:
A visitor can visit your site via different devices
A visitor can refuse or delete cookies
Some browser extensions can block the tracking of visitors (adblockers)
Here is a hint on two analyses you can run through:
1/ LOYALTY
It is possible to access the Loyalty analysis available in Users to view returning visitors. This tool will allow you to see the retention of visitors (visitors who return to the site), over a given period of time, so it can help you deduce the number of new visitors.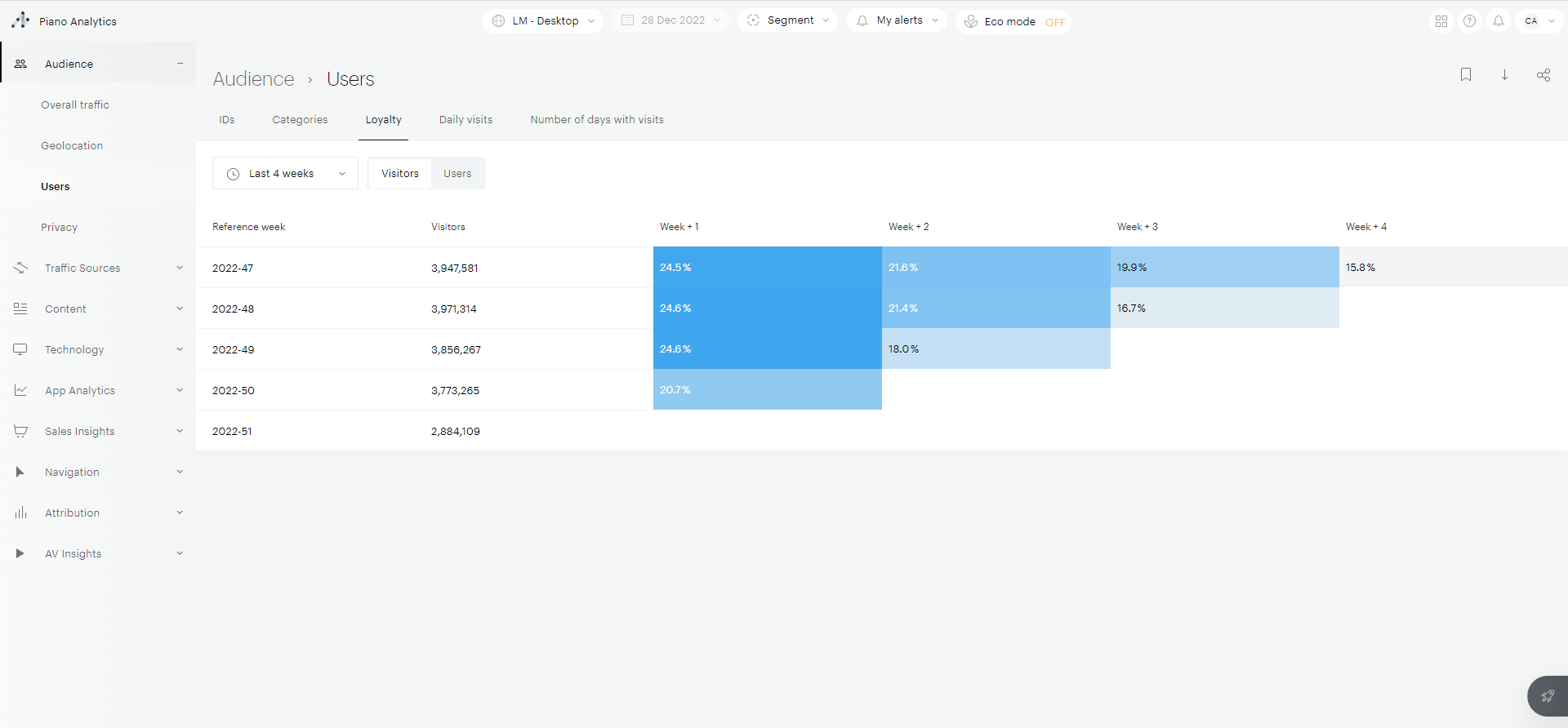 In this example, we notice that 24.5% of visitors who visited the site during the week "2022-47" returned during the week "2022-48", i.e. (3,947,581*24.5) / 100 = 967,157 visitors. Thus, among the 3,971,314 visitors in the week "2022-48", 3,971,314 - 967175 = 3,004,157 are new visitors or visitors that first came before the analysis period.
This calculation can be done via an external tool, but the result will potentially be impacted by the external factors mentioned above.
2/ USER SEGMENTATION
You can also create an exclusion Segment to exclude all the visitors who have already visited your site on a defined period. Here, for instance, we are going to exclude all visitors who came between Jan 2021 and Sept 2021, and see how many new visitors we have in October 2021.

With this segment, you can also create a custom metric to get the % of new visitors :