A common problem that blocks the modification of the analysis period is usually found in the configuration of the graph.
Indeed, you have different choices: List of periods or set period.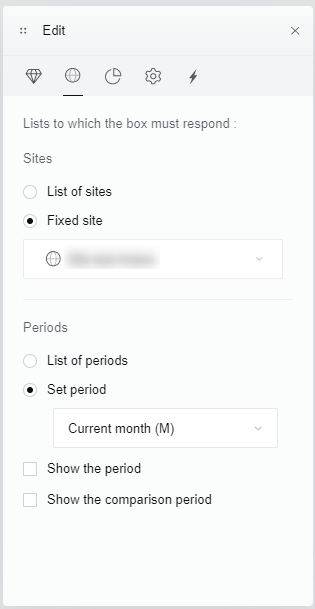 If in a box the option 'Set period' is selected, the analysis period will be locked, and changing the analysis period at the top of the dashboard will not update the data. To do this, you will have to select "List of periods".
Likewise, if you want to change the analysed site at the top of the dashboard, you will need to select the scope "List of sites".