On organisations (Analytics Suite 2 & Piano Analytics), which may cover multiple contracts, you can add/remove administrators directly from the interface, under Settings > Access rights and then "Admin management":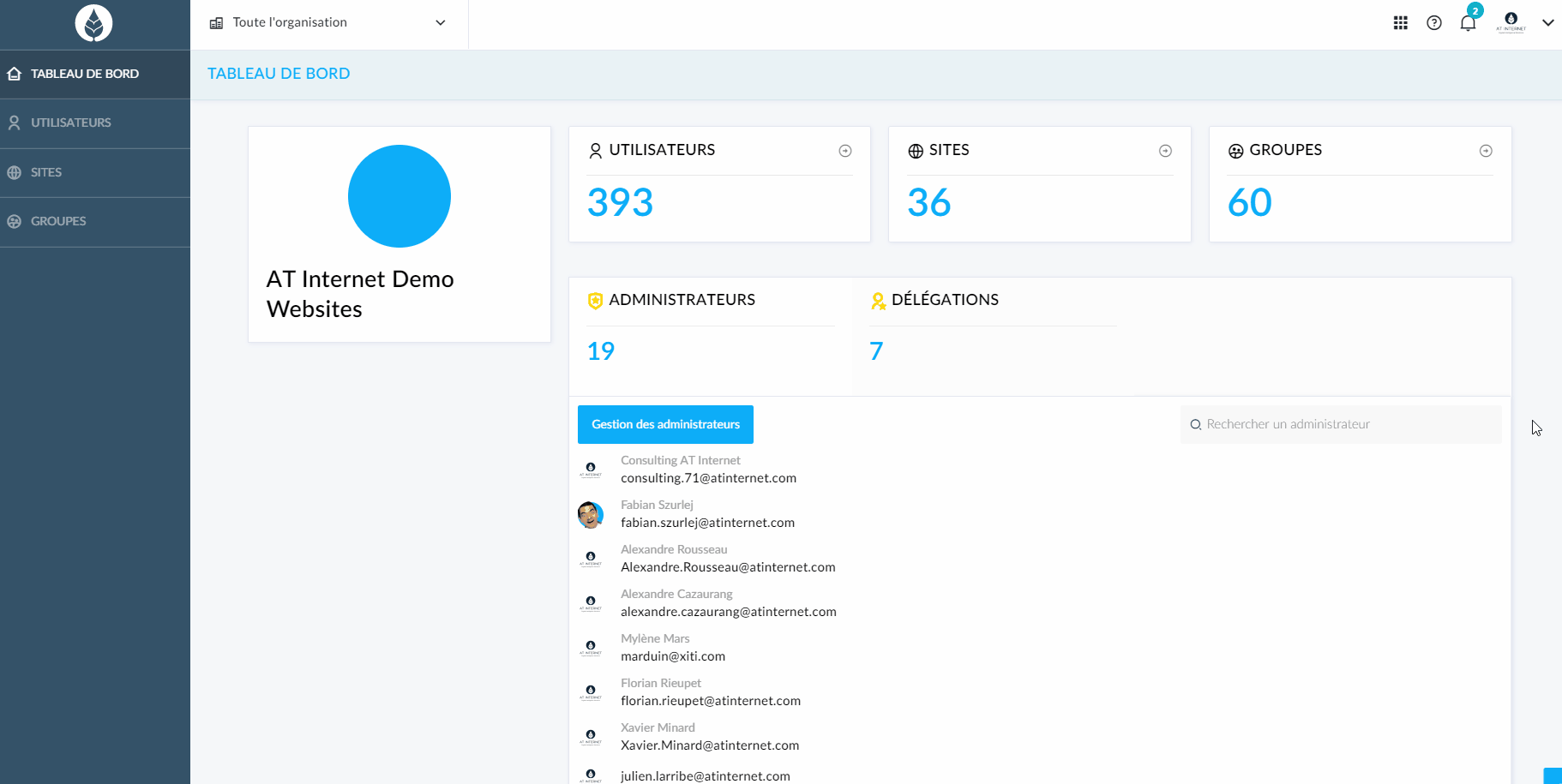 For Analyzer NX or the Analytics Suite 1, we can change a contract's administrator upon request.
The current administrator must send an email to the Support Centre, giving us the email address for the new administrator as well as the required level of access for the current administrator's account.
If the administrator is no longer present to undertake this task, please send us a scanned copy of a signed and headed paper indicating that the administrator no longer works with you and giving us the address for the new administrator.
If the previous administrator's account is closed, all reports originating from that account will no longer be sent. To avoid this, please refer to the following article: Leaving the company - what should I do with my shared documents?