Tag Version
Yes, it is possible to find out the version of the tag currently used by using the "Collection tag version" property. It is a native property that is automatically populated with data. If you collect data with the Smarttag library and with the Piano SDK, the property is also able to trace both versions: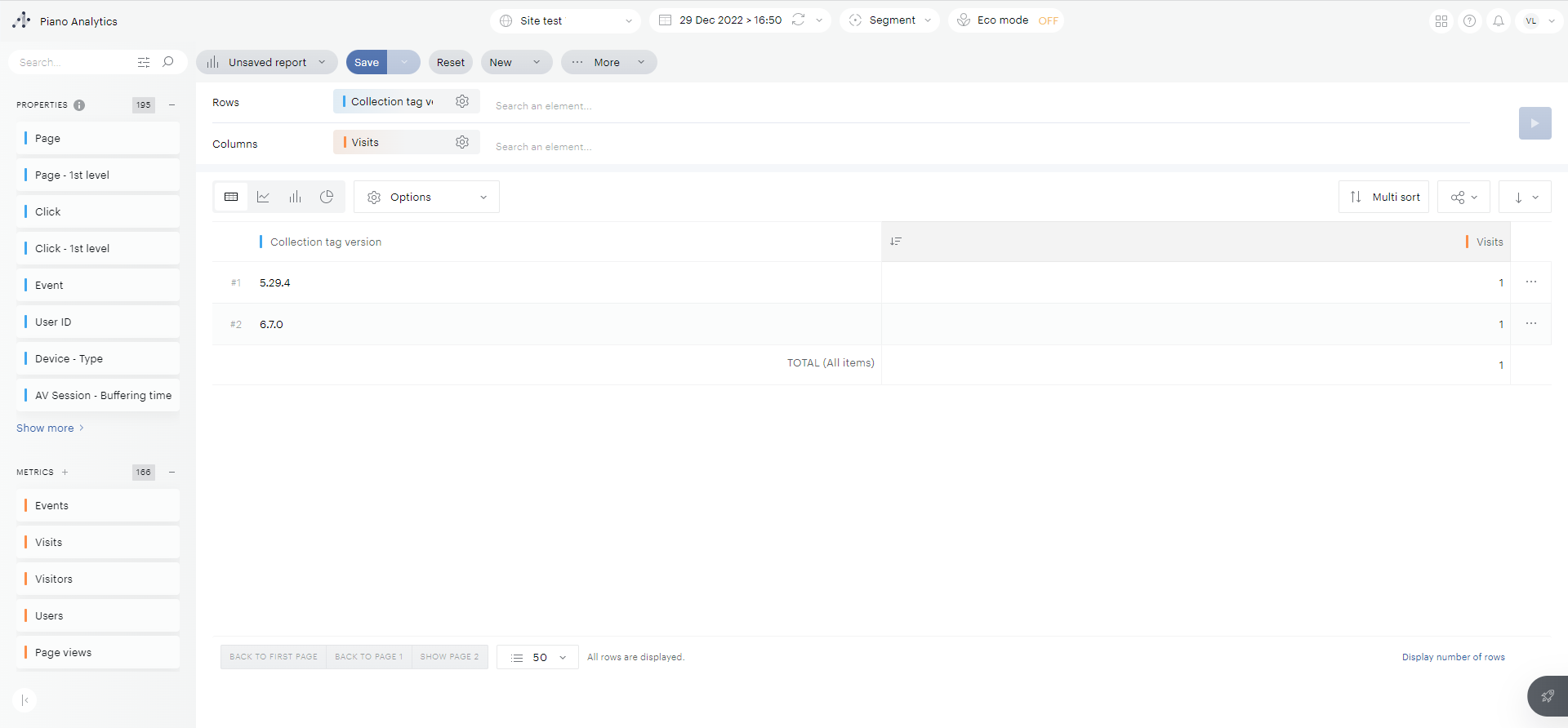 This information can also be found in the Tag Inspector extension.
Version of the library
You can find out which library you are using simply by looking at the version number displayed. When the number is equal to or greater than 6.0, you use the Piano Analytics SDK.